Wedding Planner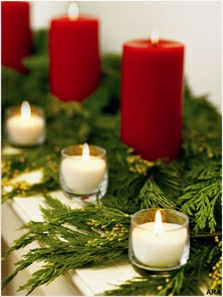 In the current wedding scenario in Pakistan, wedding has become a glamorous affair with grand budgets and picturesque wedding venues. Everyone aspires to make their wedding a living legend and our wedding planner helps the couples providing all the necessary assistance for materializing their dream wedding in pakistan. Here at Royale our Pakistani wedding planners provides the most over-whelming hospitality and assistance to its clientele as they plan their dream wedding in pakistan.
At Royale a team of efficient, trained and dedicated professionals work most meticulously to make your wedding a success. Our wedding planner keeps inventing new ways and ideas for providing a unique wedding experience to all our clients giving foremost importance to their inputs and desires. One can choose either between a beach, adventure, royal wedding or suggest a unique theme and our team takes care of all the ingredients making your wedding the most cherished memory for life.
The wedding services provided by Royale are :
Wedding Venues : the selection of a perfect venue for your dream wedding ranks foremost in the scheme of things while planning a wedding. The wedding venue is one of the most significant factors of a wedding as it provides the base for an authentic theme wedding.
Wedding Trousseau : Whether you want a traditional trousseau or a simple and casual one with a Western formal look our team with the help of professional designers shall provide the finest wedding dress.
Wedding Calendar : our wedding calendar shall provide all the important information for your wedding in advance. The wedding calendar provides the aspiring couple all the necessary information for planning their wedding just the way they desire.
Wedding Theme : weddings with a theme are the most modern way of celebrating the illustrious event. According to your interest and liking a perfect theme shall be selected after consulting the couple. Themes like royal theme wedding, fairytale theme or any color specific theme shall give a unique approach to your wedding.
Accommodation : Royale will find all your answers regarding accommodation needs with a choice of 5 star hotels to other humble lodgings.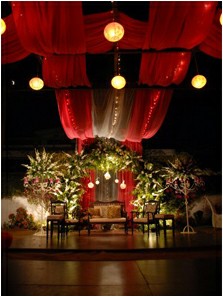 Transportation : Royale will arrange all your transportation, right from receiving you from the airport, all your transport during your stay; everything will be taken care of. For those looking for royal rides for their grand entrance our team shall provide Limousine, this vehicle signifies aristocracy, nobility. We at Royale will arrange it for you the same with floral decoration
Catering : Royale will arrange a variety of sumptuous delicacies as exotic menus for the guests with a blend of pakistani and foreign cuisines. To have a slap-up meal you need a wonderful menu. And soon you decide the menu the job surpasses to the caterers. The menu shall be decided according to your preference and budget.
Floral and Light Décor : Fresh flowers like roses, orchid, marigold, gerberas, etc. can augment the overall appearance of the traditional and ethnic look and Royale can do all these with your consent.
In Royale, we believe that lighting if used artistically can amplify and emphasize each and every element of décor and take it to a completely different level. So we always try to arrange it differently.
Video and Still Photography : Royale will appoint a photographer and professionals for video coverage for capturing the propitious moments of your life on tape.
Cultural Programmes : Song and dance is an integral part of all marriages, without which it seems incomplete. Royale will arrange native/folk dancers to perform in the weddings.
Wedding Cake : Royale also take care of your Wedding Cakes. We can provide you with any kind of cakes depending upon your taste and theme of your wedding.